Central Group Thailand has chosen Chiang Mai city to feature its exciting new concept of creating a sustainable, locally focused, socially responsible and creative community space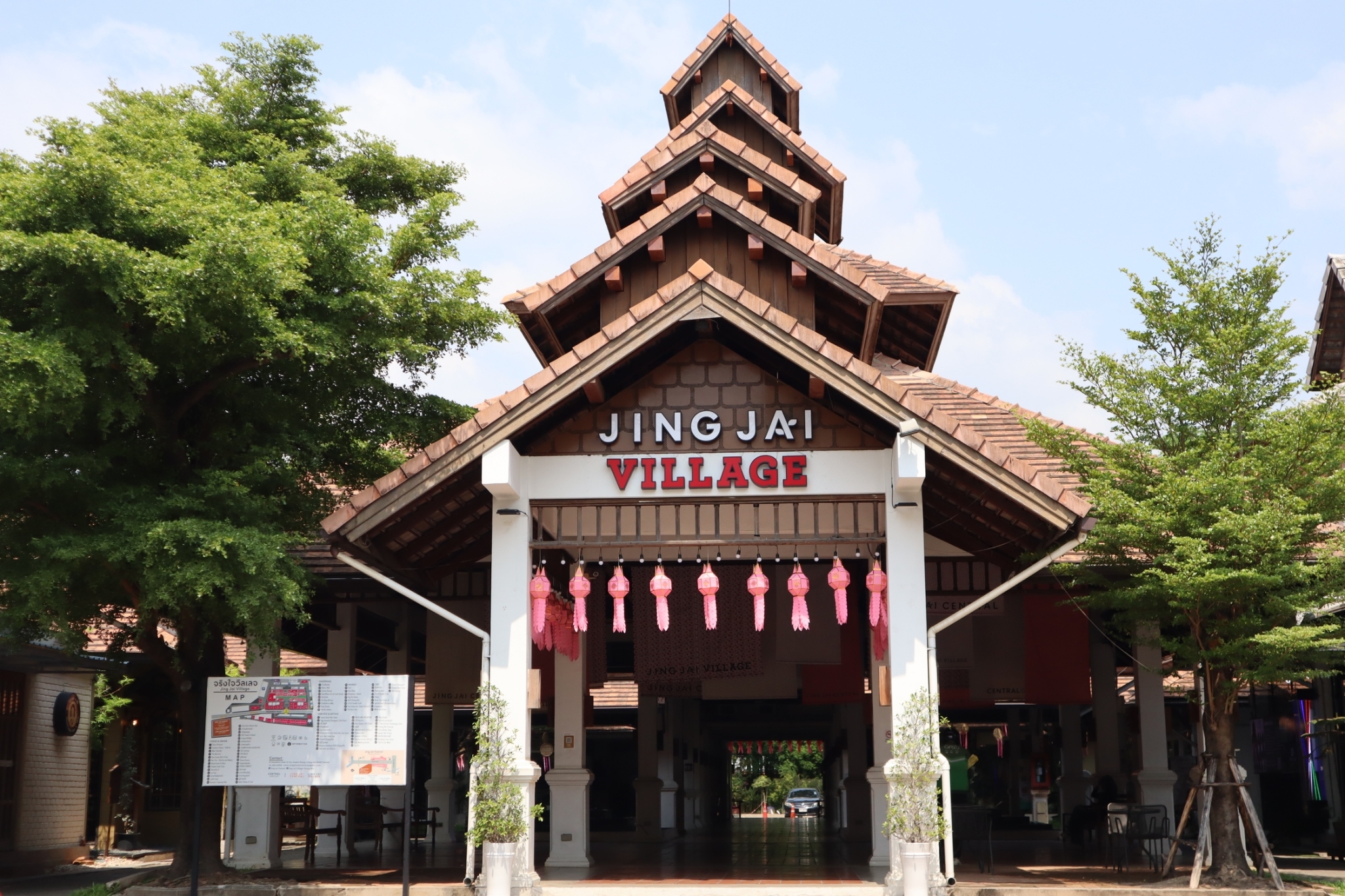 Over the past decade or so Central Group Thailand has been deepening its relationship with Chiang Mai. It has been a very ambitious undertaking, but after ten years of research, building communities, setting and enforcing strict standards, persistence, and consistently investing in growth, Jing Jai Central is born.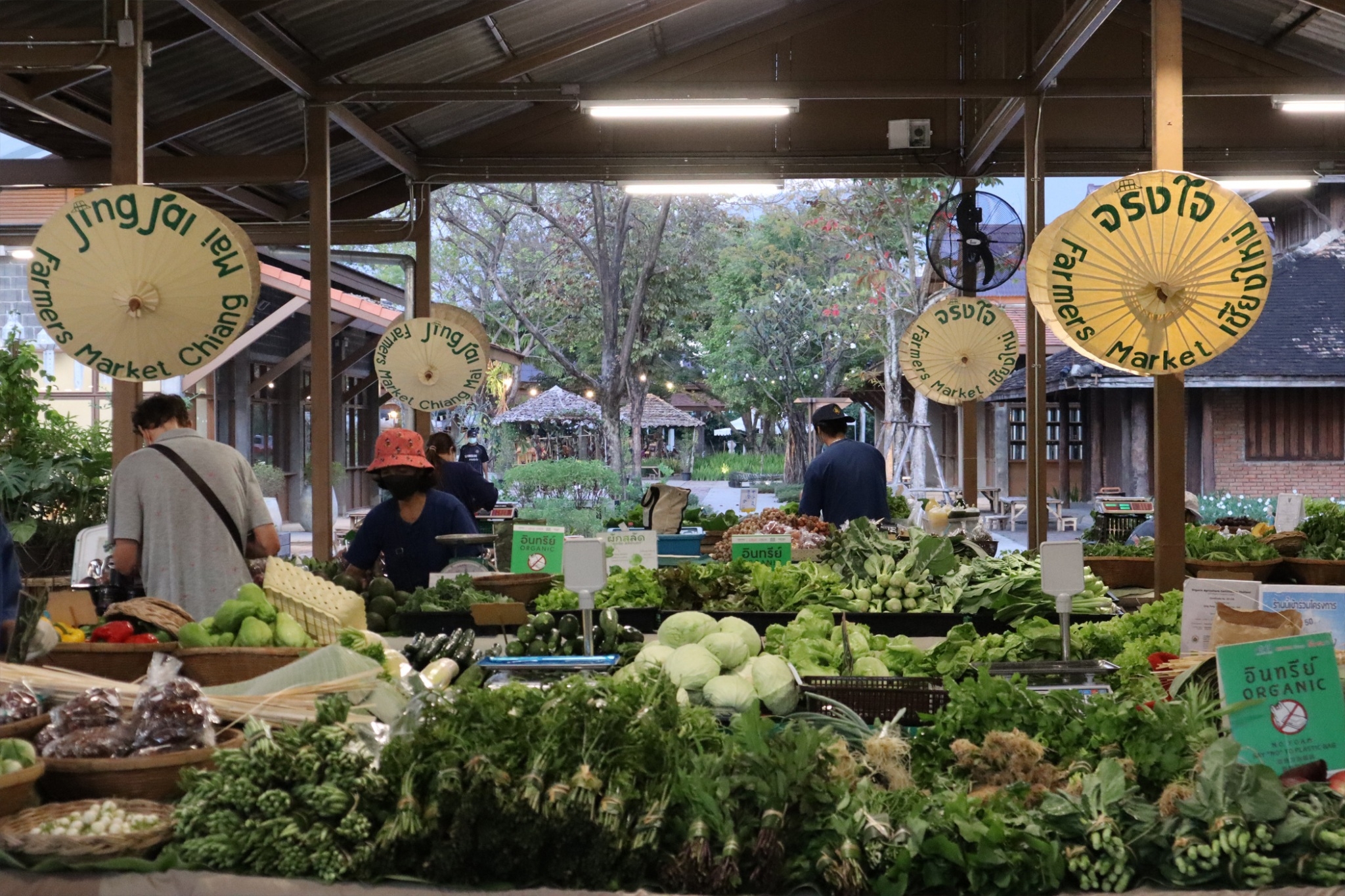 You may have been to the weekend organic market at Jing Jai Farmers Market Chiang Mai, which is hugely popular and attract tens of thousands of shoppers who come to be reassured of the best and healthiest produce every Saturday and Sunday. You may have stopped by any of the many offices from media to architect, wedding planner to designers, which draw in the hustle and bustle of daily commerce at Jing Jai Village. You have probably met with friends for a drink or a bite at any one of the cafes and restaurants lining the road which cuts through the various zones of Jing Jai Central. Some of the city's most well known restaurants can be found here, with excellent Thai restaurants as well as international restaurants.
What you don't know is that Central Group has spent the past three years of the pandemic into developing just some of its 80 plus rai of land to the North of the old city into a district which it hopes to become known for its vibrant, community-focused and environmentally responsible concept space.
"It all started with the Jing Jai Farmers Market which we launched in 2012," explained Ormkwan Sanasen, General Manager at Jing Jai Market. "We wanted to do it right from the start. So when we decided to do a farmers market we began with a selection process of farmers, making sure that they were all locals, that they had all the relevant organic certification and that they shared our vision. If they didn't, we would assist them in getting there. They then needed to send us a production plan for the year, which Jing Jai Farmers Market officer even pay an official farm inspection before letting the vendors join the market place. Moreover, the market strictly random check the chemical residues in all products at its lab on weekly basis. This way we guarantee the best for our consumers. If we find a problem we try to work with the vendors to solve it, but if there is no improvement then they are asked to leave. We work on standards and trust of our consumers, this way we can all have peace of mind."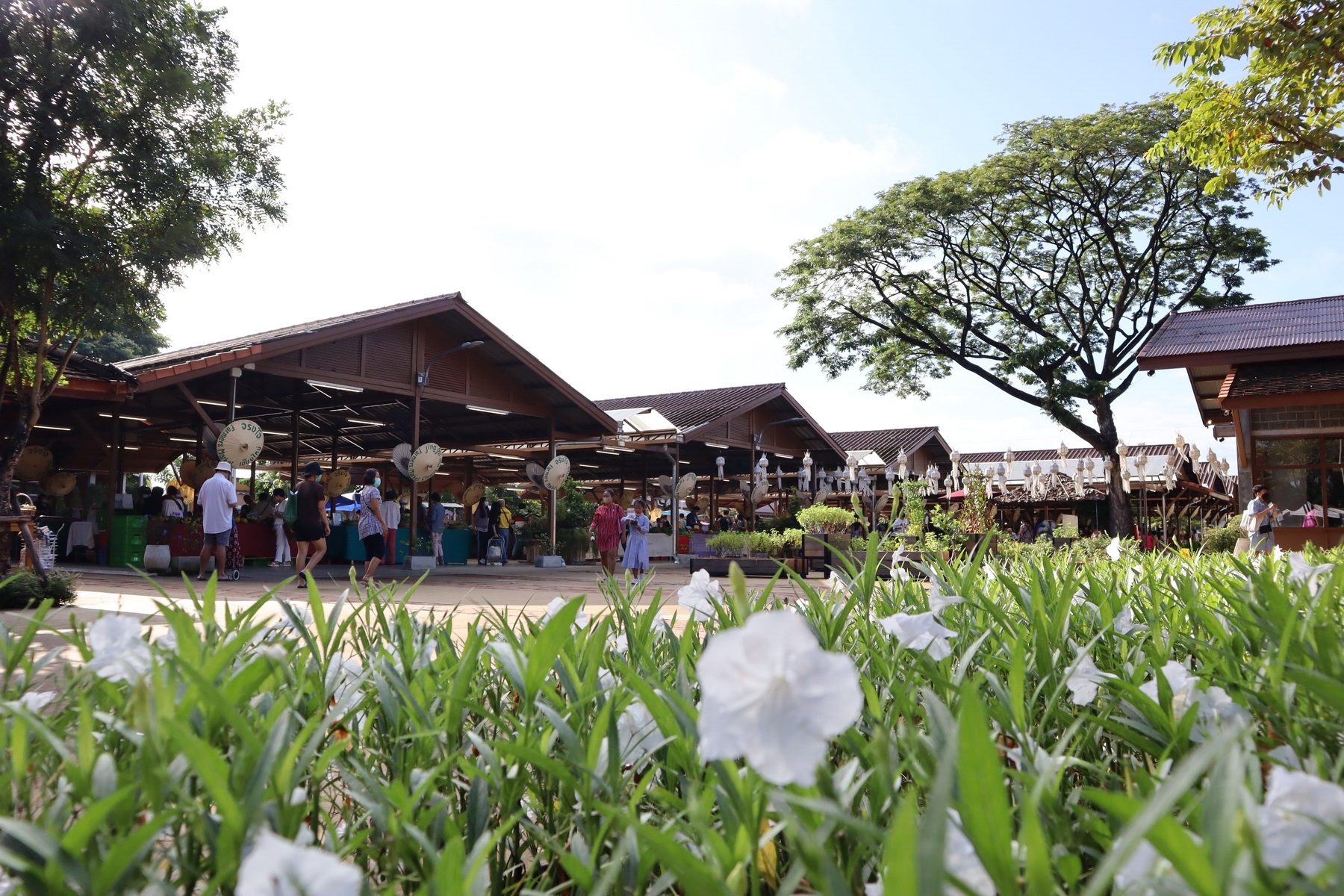 Following the success of the market, Ormkwan said that executives of Central Group Thailand took notice, lauding Chiang Mai's success as a template for other projects across the nation.
"Following frequent visits by Central Group executives, it was decided that we would continue down our path, but expanding our ambitions and project," added Ormkwan.
"We are receiving thousands of visitors a day at Jing Jai Market," explained Ormkwan as we walked around the 15 rai grounds of the market.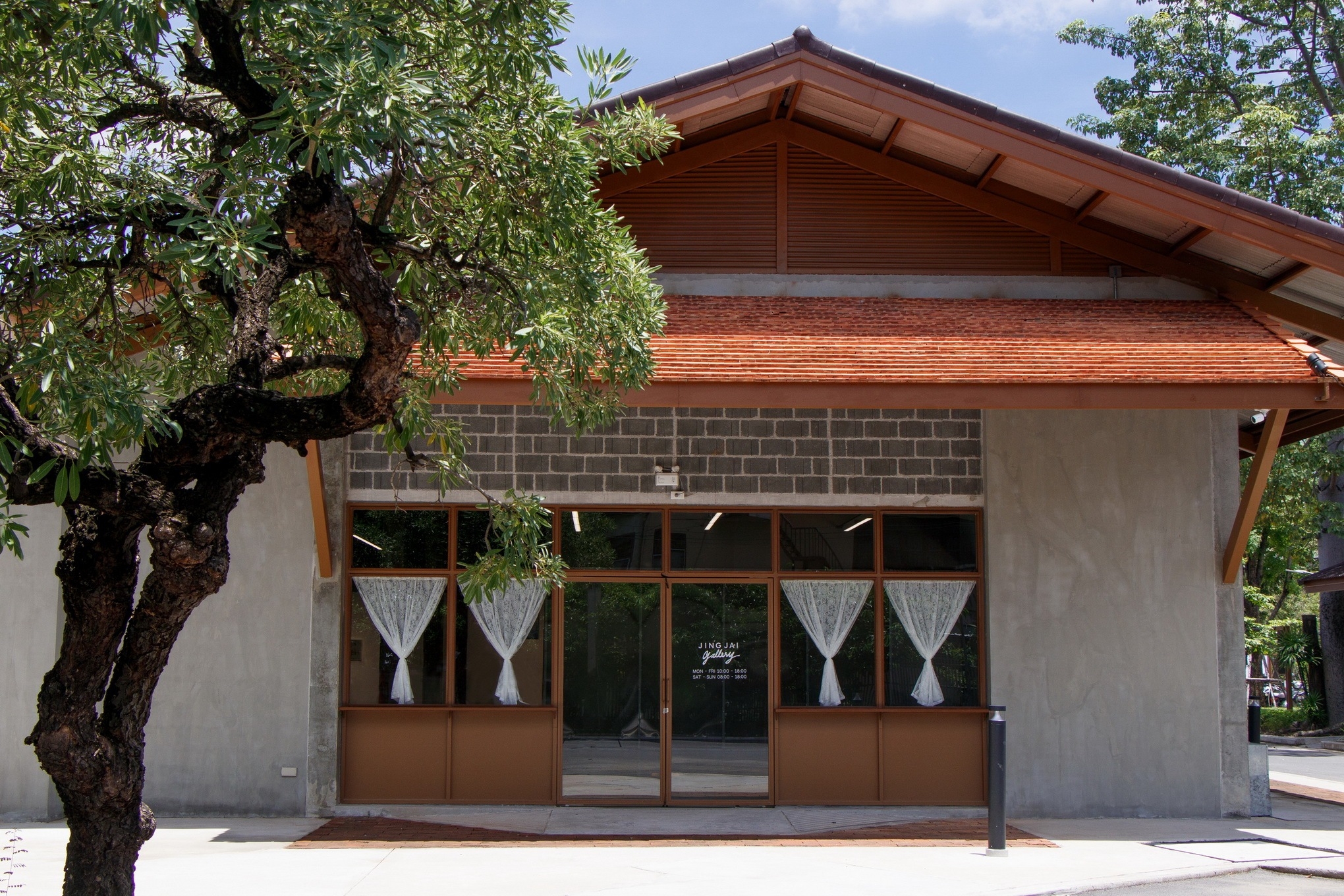 "We spent the past few years renovating, improving and constructing. There is Tops Green, a Central Group first, which is a supermarket selling green, clean, earth-friendly products. We also have Good Goods, a large shop which sells Central Group products, focusing on community brands. We kept all of our old trees, and planted many new ones. We have invested in a recycling system, putting our money where our mouth is. In order for this system to work we have to ourselves work closely with restaurants and shops' to integrate their garbage disposal management systems with ours, helping them to learn how to use the system. We also have a team who curate what types of businesses come on board, ensuring that we don't have too many of the same type of businesses, and that those who do join us have the same mindset as we do. It is all about a concept space focused on sustainability, knowledge-sharing, helping communities and the vibrant participation of the public."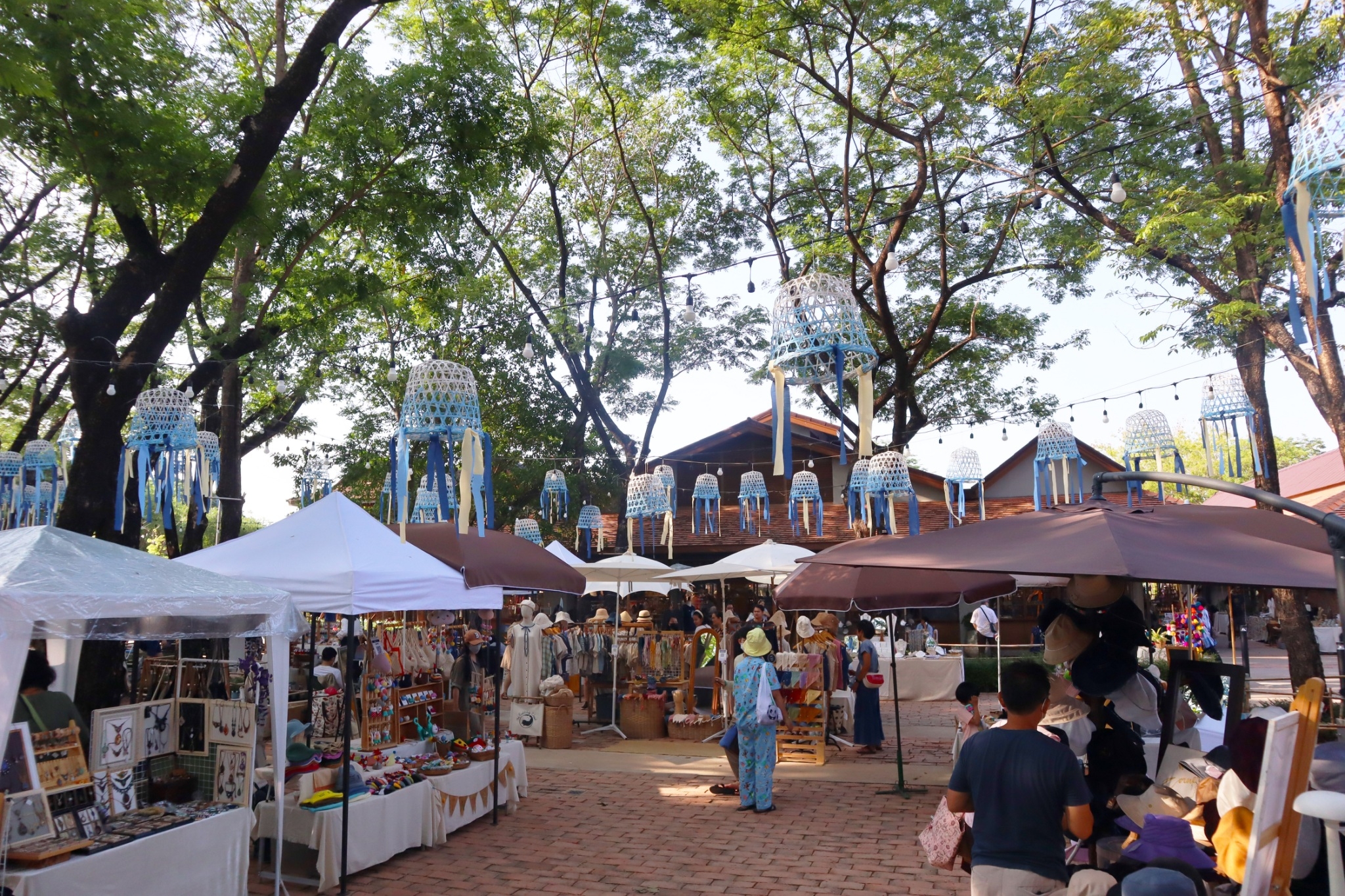 Jing Jai doesn't just rent office spaces, it works with businesses to integrate them into their vision. Restaurants, for instance, are encouraged to have seasonal menus, focusing on the freshest and best of produce provided by the vendors at Jing Jai Farmers Market. You can dine at the delicious classical central Thai restaurant Kiew Kai Ka, try some deep spicy flavours at Kang Jing Jai, sip on environmentally friendly forest teas from Monsoon Tea, wake up with a refreshing cup of locally grown coffee at Roastniyom Eco and fill yourself with a slice of Italy at Il Gusto Pizza.
If you love shopping, then this is a great destination to discover many local designers as well as support businesses which take the extra care to provide quality from fashion to accessories, souvenirs to objet d'arts.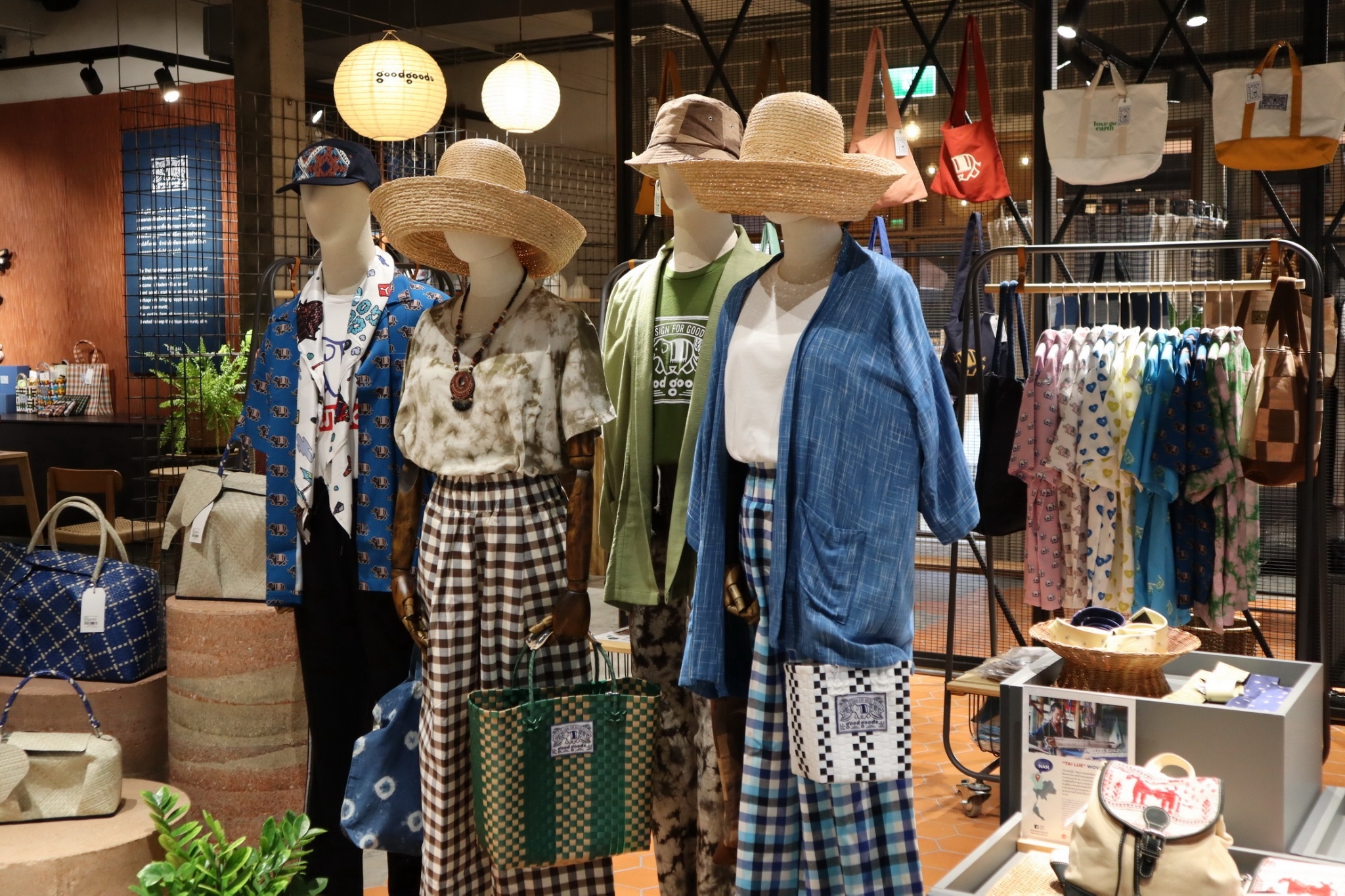 "We work with business owners and designers who use local materials, who use local craftspeople, who produce quality," added Ormkwan.
"We want people to come here and hang out, use our space. Bring their children to our natural playground, take a date to a restaurant, stop by for a cup of coffee, come and buy your friend a birthday gift, your mother some fresh cut flowers. Bring your dog!"
Having spent the past few years developing the entire district, Jing Jai is now ready to get busy.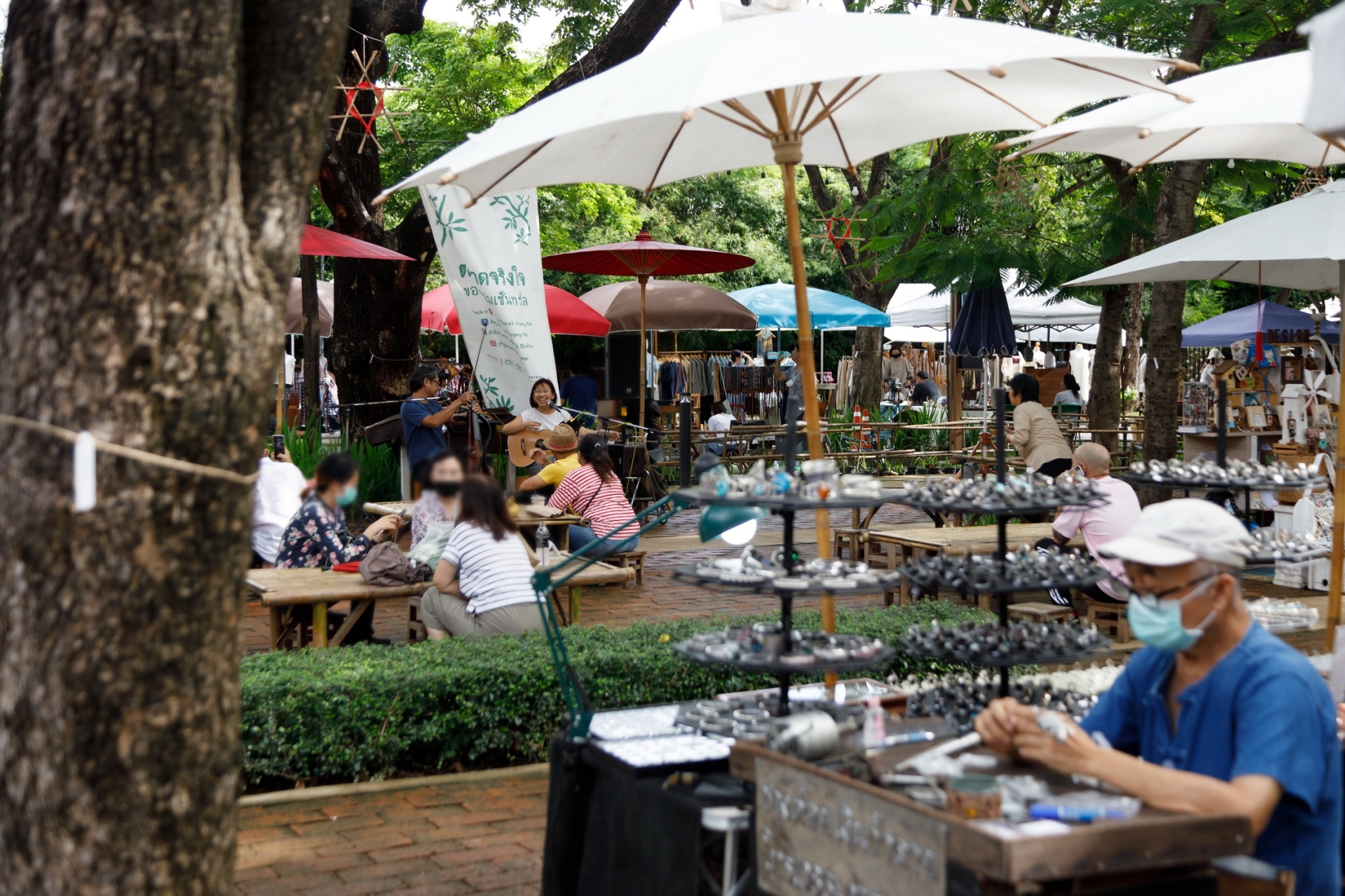 "We will be holding movie nights, art exhibitions, workshops, cultural shows, concerts and all sorts of events on a regular basis," said Ormkwan. "It is all about food, crafts and art here, a reflection of the Chiang Mai lifestyle."
If you haven't been yet, head on down and while away a day in some of the best restaurants and cafes in Chiang Mai, shopping for unique crafty and designer goods, admiring artworks from a multitude of local artists, or join in any number of activities being put on a regular basis.

For more information, please visit our website: https://www.chiangmaicitylife.com/clg/living/creating-jing-jai-central-community-space/?fbclid=IwAR2wPJX9573_t5VlU_Jb_d5gE-9zNjLC6L5fCo0LJkLu3dw2DtFb1ByA1sY